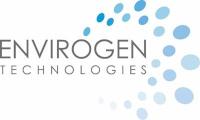 Envirogen Technologies, Inc. has entered into a Collaborative Alliance with Suez Environnement and will work with the environmental technology company to deliver comprehensive, cost-effective water and wastewater treatment solutions to the power industry in North America.
Effective immediately, the two companies will collaborate exclusively to pursue and execute major environmental projects for electrical power generation facilities, with each company contributing proven, proprietary technology and extensive experience in developing high-performing, low lifecycle cost solutions.
The Alliance will combine Suez Environnement's capabilities in physical/chemical treatment technologies with Envirogen's expertise in biological treatment, but can extend to include the breadth of the technology portfolios of both companies. Near term project targets for the Alliance include groundwater and landfill leachate treatment related to coal combustion residuals (CCRs), and flue-gas desulfurization (FGD) wastewater treatment. Both of these areas will be governed by new US Federal regulations coming online in the next 48 months.