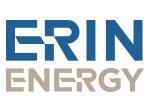 Erin Energy Corporation provides an update on Oyo field production and updates its offshore operations in The Gambia.
Nigeria
Erin Energy's current average production from the Oyo field is in excess of 14,200 barrels of oil equivalent per day and is 94% oil. The Company is continuing further production optimization efforts on both the Oyo-7 and Oyo-8 wells.
The Oyo-7 and Oyo-8 wells are producing into the Floating Production Storage and Offloading vessel, Armada Perdana, and Erin Energy has scheduled the first lifting from the FPSO for sale of at least 300,000 barrels of crude oil to occur mid-July, with a second lifting scheduled for end-July.
Segun Omidele, Senior Vice President of Exploration and Production commented: 'Since becoming operator in February 2014, we are pleased with the increase in current production from an average of 1,300 boe per day in 2014 to more than 14,000 boe per day today. Drilling these two deepwater wells as 100% owner and operator is a testament of our operational abilities and we are very proud of our team. The cash flow generated by these two wells will contribute to our ongoing exploration and development efforts offshore Nigeria.'