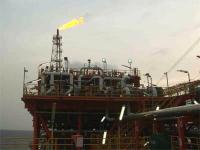 Erin Energy Corporation announced changes within its management structure. The changes are in response to recent drilling and production successes, and to support the Company's growth strategy.
Segun Omidele, Senior Vice President, Exploration and Production, has been appointed Chief Operating Officer effective immediately. Mr. Omidele has been with Erin Energy since 2011 and recently led the Company's technical team in its successful deepwater drilling and completion campaign of the Oyo-7 and Oyo-8 wells, offshore Nigeria.
These successes make Erin Energy one of only two independent exploration and production companies to successfully operate, drill, complete and produce oil and gas in deepwater, West Africa. Mr. Omidele has over 35 years of experience in the oil and gas industry, including 28 years with Shell Oil companies in Nigeria, the U.K. and the U.S.