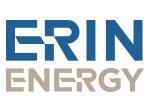 Erin Energy Corporation provided an update of its current operations.
Kase Lawal, Chairman and Chief Executive Officer commented:
'With the success of the Oyo-8 well and impending tie-in of the Oyo-7 well, we are very pleased with our current operations in Nigeria and the progression of our work program across our entire asset portfolio. The operational team's advancement of the work program in Ghana is remarkable and we are excited that Ghana is looking to be a very near-term source of significant value for our Company. We continue to advance both the exploration and development programs on our assets; we are building on our success and are well positioned to continue growth in 2015.
NIGERIA
The Company is continuing the completion operations on the Oyo-7 well, and production from the well is expected to commence by mid-June.
The Oyo-8 well's performance has been exceptional, and the well is now producing at a stabilized rate of more than 7,200 barrels of oil per day. Further, the Company has begun discussions on rig availability for its planned drilling campaign, consisting of Erin Energy's first exploration well in the Miocene formation later this year, the Oyo-9 development well in 1H 2016, and a water injection well to further enhance production from the Oyo field. At the core of its near-term offshore exploration program in Nigeria, Erin Energy has four drill-ready exploration prospects, with combined recoverable P50 resources of approximately three billion barrels of oil equivalent (83% oil).