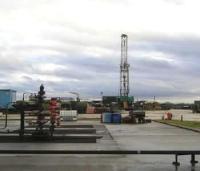 Europa Oil & Gas (Holdings) is pleased to confirm that Surrey County Council's Planning & Regulatory Committee has granted permission for the underground drilling corridor of an exploratory borehole at the Holmwood prospect ('Holmwood') in the PEDL143 licence in the Weald Basin.
Europa holds a 40% interest in PEDL 143, which contains the conventional Holmwood prospect, alongside Egdon Resources (18.4%), Altwood Petroleum (1.6%), Warwick Energy (20%) and UK Oil & Gas Investments (20% subject to completion of farm-in).
The Holmwood prospect is to be drilled as a deviated exploration well. Europa and its partners now have planning permission for both the surface site and the underground drilling corridor. Next steps will include fulfilment of planning conditions and commencement of detailed drilling planning and environmental permitting.