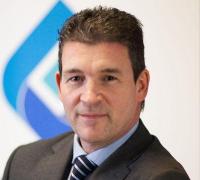 The world's first online information management system for the offshore decommissioning market has been launched by well management and performance improvement specialist, Exceed.
The Aberdeen-based company has invested in excess of £300,000 in the development of iVISION, an online platform which connects multi-location, multi-discipline teams and business units through one central point where information is securely stored and accessed. iVISION integrates safety management, technical information and video to drive continuous improvement, enhance knowledge transfer and reduce the cost of current and future projects.
Through the ability to create controlled access privileges for individual users, iVISION also provides a platform for cross-company collaboration, allowing operators to work closely with contractors and third parties around the globe.
iVISION has been developed by Exceed, and is being used successfully across global well management projects by its performance improvement division for clients such as Engie (previously GDF Suez), Tullow Oil and a major operator in South East Asia. The decommissioning edition of iVISION is now being launched to the decommissioning market to address the collaboration challenges outlined by the Oil & Gas Authority (OGA).