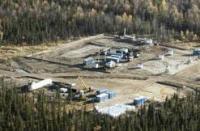 The Board of Exillon notes the announcement by Flowdale Investments Limited (Flowdale), the ultimate beneficial owner of which is Mikhail Gutseriev, that states Flowdale holds 24,065,588 shares in Exillon, which represents approximately 14.9% of the Company's issued share capital.
The formal sale process that was described in the Company's announcement dated 18 September 2013 is proceeding as planned. The acquisition of this 14.9% stake by Flowdale was undertaken without the knowledge or consent of the Board of Exillon.
Exillon expects to provide an update to the market on the outcome of the formal sale process ahead of the Christmas period, and in the meantime, urges shareholders to take no action.