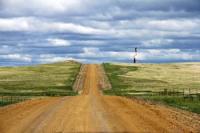 Exprodat has created a dedicated micro-site to more fully explain the benefits of their Unconventionals Analyst software, for use in unconventionals developments.
Joining a suite of popular ArcGIS extensions that Exprodat has created to address specific requirements in oil and gas exploration and production workflows, Unconventionals Analyst applies geospatial analysis to reserve mapping and well pad patterns planning.
The development of unconventional fuel sources such as shale gas, shale oil, coal bed methane and coal seam gas has expanded hugely over recent years and many fields are maturing. For these developments, Unconventionals Analyst can help ensure regulatory compliance, increase efficiency, enable better decision making and save costs.
To present the features and benefits of this new software in more detail and in a simple to understand way, Exprodat worked with marketing partner Quarry One Eleven to launch a responsive microsite. Designed to be equally accessible on mobile devices, tablets and desktops, the microsite explains how Unconventionals Analyst will benefit all companies producing these new resources.