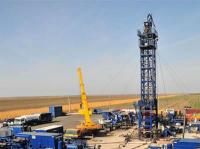 Falcon Oil & Gas Ltd. has elected Maxim A. Mayorets to the Company's Board of Directors (the "Board") as a Non-Executive Director at the Annual General and Special meeting (AGM) of shareholders held in Dublin, Ireland on 10 December 2014.
The appointment of Mr. Mayorets is subject to TSX Venture Exchange approval.
Igor Akhmerov and David Harris stepped down from the Board with effect from the AGM date.
Mr. Mayorets joins the returning six directors being John Craven, Philip O'Quigley, JoAchim Conrad, Daryl H. Gilbert, Gregory Smith and Dr. Gyorgy Szabo.
Mr. Mayorets (Age 35) is a member of the Executive Board and Head of M&A at Renova group ("Renova"). From 2002 to 2010 Mr. Mayorets held various positions in the International Business Division at OAO Gazprom, acted as head of several Gazprom subsidiaries and from 2007, Mr. Mayorets was Deputy Head of the International Business Department of OAO Gazprom. Since May 2010, Mr. Mayorets has held the position as Head of M&A at Renova.