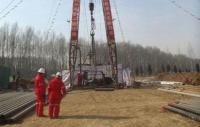 Far East Energy Corporation confirms an ongoing increase in gas production from the Shouyang Block. Submission of the draft Overall Development Plan (ODP) for the core production area at Shouyang is also expected in the near future.
Management is pleased to announce that, as of March 11th, production had reached 2,256,466 cubic feet per day (2,256 Mcf/d), following a period of expected steady production growth.
This is up 11% from the production figure released February 12th, and is over 3 times higher than the average 738 Mcf/d produced for the week ending November 12, 2013. Water production for March 11th was 3,763 barrels per day, compared to 3,414 barrels of water per day on November 12, 2013.