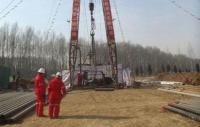 Far East Energy Corporation has filed its results for the quarter ending March 31, 2014 on Form 10-Q with the SEC. The company also announced the release of an updated independent engineering report prepared by Resource Investment Strategy Consultants (RISC), as of December 31, 2013.
The reserves estimates in the updated RISC report were prepared in accordance with the standards recognized by the Society of Petroleum Engineers (SPE) in the Petroleum Resources Management System (PRMS).
Gas sales volumes in the first quarter of 2014 were up 73% compared to the same period in 2013, following the multi-well drilling and fracing program completed during 2013.