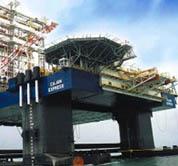 FAR Ltd has appointed respected oil industry analyst and advisor, Gordon Ramsay as Executive General Manager, Business Development.
The new role will include responsibility for identifying new industry opportunities for FAR following its exploration success offshore Senegal in 2014 when the company discovered two world scale oil fields.
FAR Ltd managing director, Cath Norman said, 'Mr Ramsay will have day-to-day responsibility for working with the FAR executive to grow our business and drive development opportunities.
This role will include broad responsibility for business and commercial development which includes identification, promotion and execution of asset and corporate growth, expansion / divestment opportunities for FAR.