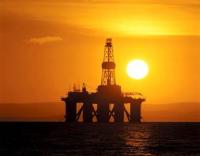 Faroe Petroleum is pleased to provide an operational update as follows:
•drilling operations have commenced on the follow-up drilling programme to the significant Pil/Bue 2014 discoveries in the PL586 licence in the Norwegian Sea with the spudding of exploration well 6406/12-4S (Faroe 25%) on the Boomerang prospect; •Shell-operated exploration well to test the Portrush prospect in the PL793 licence (Faroe 20%) has been added to the expected programme for Q3 2015. The prospect is in the Norwegian Sea, close to the producing Njord field (and Pil discovery); •production for the five months period from 1st January to 31st May 2015 averaged 11,324 boepd; •average operating cost per barrel of oil equivalent of approximately US$22 was achieved for the same five month period, reflecting increased throughput and lower production costs; •cash and net cash (unaudited) increased by £14 million from 31 December 2014 to £107 million and £84 million respectively at 31st May 2015.
Boomerang exploration well commences Pil follow-up drilling campaign in Norwegian Sea
The Boomerang prospect is located in the Norwegian Sea in licence PL586, which also contains the significant Pil and Bue discoveries announced in 2014. The Boomerang prospect is located approximately 30 km to the southwest of the producing Njord field (Faroe 7.5%).