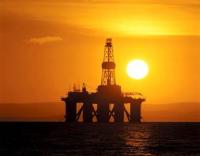 Faroe Petroleum is pleased to announce the award of a rig contract for the drilling of the Faroe-operated, Brasse exploration well in the Norwegian North Sea (Faroe 50%) and the recommencement of oil production from the Enoch field (Faroe 13.86%).
Rig secured for drilling the Brasse prospect in Norway (Faroe 50% and operator)
Faroe, has entered into a contract with Transocean Offshore (North Sea) Ltd on behalf of the PL 740 joint venture for the lease of the semi-submersible Transocean Arctic drilling rig. Faroe has budgeted its net share of the well costs after tax to be less than £2m, and the well is expected to be drilled in the summer of 2016.
Brasse will test a structure immediately to the south of the producing Brage field and if successful could be tied-back to Brage (Faroe 14.3%) or alternatively to other nearby installations.