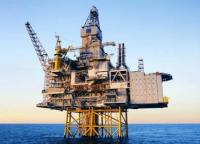 Fastnet makes certain management changes following the appointment of Carol Law as CEO in December 2014 and a review of the Company's cost structure in light of the lower oil price environment.
As a result of this internal review, Will Holland's employment as Chief Financial Officer of the Company has been terminated and he leaves the Board with immediate effect.
Ross Crockett, who has been the Company's Financial Controller for the last three years, will continue to support the Company's financial matters going forward.
Michael Lynch who has been working with Fastnet for the last two years in a variety of capacities has been appointed Investor and Public Relations Manager.