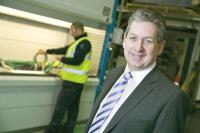 Ferguson Group has appointed Richard Smith to lead its executive team.
This appointment follows on from the acquisition of Ferguson Group by the global supply-chain logistics company, Brambles Limited, in September 2014.
Richard Smith will act as Chief Executive Officer of Ferguson Group during the period of transition into Brambles, and reports to Jason Rabbino, Group President of Brambles' Containers segment.