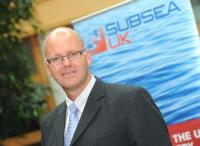 Aker Solutions, N-Sea and Saab are in contention for the Subsea Company of the Year award at this year's Subsea UK Awards, held during Subsea Expo – Europe's largest subsea focused exhibition and conference.
A selection of the country's most dynamic and successful subsea businesses have made it on to the final shortlist for the annual awards which seek to recognise companies and individuals who are leading the way in Britain's £9billion subsea sector. The awards dinner will take place on Wednesday 3rd February at the Aberdeen Exhibition and Conference Centre.
In the Global Exports award category, Flowline Specialists and JDR have been shortlisted and the Innovation for Safety award will see JDR, Fathom Systems and Oil Spill Response Limited compete to take home this coveted accolade.