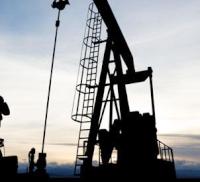 First Titan Corp announced that drilling is complete for its new well in South Lake Charles, Louisiana, and production testing is scheduled to begin soon.
'Log analysis is one of the first steps in evaluating a newly drilled well; while several horizons look promising, our next step is to gather core samples for analysis and shortly thereafter start flow testing to see just how big of an asset we have discovered'
FTTN has completed drilling at South Lake Charles to a total depth of over 15,300 feet. While the last suite of well logs is still being conducted, the logs conducted in the last several days of various shallower intervals in the well provide reason for optimism. Based on initial well analysis, a tangible increase in gas units and the presence of C1-C5 gas is present in several potentially productive horizons encountered during drilling operations. Given the preliminary results, FTTN believes the well has the potential to be a very lucrative asset in the company portfolio.