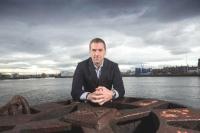 Aberdeen-based FlexTech has enjoyed an encouraging start to 2015 by securing contracts worth in excess of £250,000.
The projects, with two oil and gas majors, will take place both on and offshore supporting operations in the UK and the North Sea. FlexTech will execute flexible pipe and flexible pipe integrity work, covering offshore annulus testing and onshore life extension of flexible and subsea assets.
FlexTech Engineering Director, Craig Keyworth, said: "The contracts separately cover two and three year service agreements with clients who the team has previously worked with, representing a solid commitment from our customers.
"In the current market relationship building is imperative, and at FlexTech we strive to offer significant advantages to our clients. Our fixed price work scopes, ensure efficiency and flexibility, while representing real world savings.