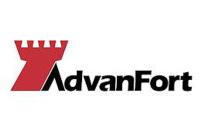 The AdvanFort Company has just signed on Axel Tuetken, the former country president in Tokyo for Maersk Line and Safmarine, as its business development director in Northern Europe, AdvanFort President William H. Watson said.
"Axel Tuetken is largely responsible for the recent optimization of profitability for the Japan branch of Maersk Line and Safmarine, generating more than 1 billion dollars in annual revenue while serving as Maersk's country President and leading a team of 200 people," Captain Watson noted in a statement.
"His naming is yet another example of AdvanFort's commitment to offering the best when it comes to maritime industry demands for quality management and state-of-the-art standards," the AdvanFort president added.