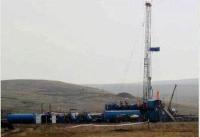 Frontera Resources Corporation announces operations progress at its Mtsare Khevi Gas Complex and Taribani Field Complex in Georgia, as well as a general operations update for other key areas of its portfolio.
Highlights
• Mtsare Khevi Gas Complex: ◦ Well #34 successfully drilled as ongoing drilling campaign continues. ◦ Expansion of gas processing/sales facilities. ◦ Independent assessment of internal 11 TCF gas-in-place resource estimate in progress.
• Taribani Field Complex: ◦ Drilling preparation associated with Varang Exploration farmout in progress. ◦ Existing well workover/frac-recompletion campaign advancing. ◦ Internal study identifies new 9 TCF gas-in-place resource associated with deep horizons of Taribani Field. Independent assessment in progress.