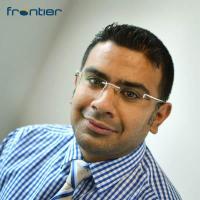 Frontier International has opened its first office in India. An integral part of its global growth strategy, Frontier's new premises signifies further international expansion for the company and will support its increased activity in Asia and the Middle East. The Gurgaon-based operation will be led by local manager, Arjun Bhakhri, who brings with him over 10 years' oil and gas recruitment experience within India and the Middle East, with a history of working with both operators and tier 1 contractors.
Commenting on the new office, Mr Bhakhri said: "I am delighted to be a part of Frontier's increased international expansion. The company continues to grow in strength across India and the Middle East, working with some of these areas' most significant oil and gas companies, and I look forward to being a part of this continued success."
Paul Radcliffe, Frontier International's managing director explains the importance of the company's permanent Indian presence: "As a company, Frontier has a long pedigree of working with clients in Asia and the Middle East. Our investment in this office is a succinct illustration of our commitment to ensuring we continue to provide the very best service in oil and gas recruitment to our clients in these areas.