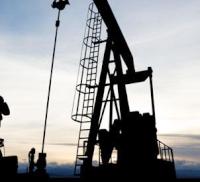 With unseasonably cold temperatures sweeping the nation, natural gas inventories are hitting a deficit, driving the price of natural gas within range of $4.00 per million British thermal units (mmbtu) and spiking the value of natural gas assets owned by oil and gas energy company First Titan Corp.
The Energy Information Association reported that operators recently withdrew 45 billion cubic feet of natural gas from storage as severe cold blanketed the nation. The withdrawal was above last year's draw of 38 bcf, and much colder temperatures are being forecast for the winter, beginning this month.
The National Oceanic and Atmospheric Association and The Weather Channel are calling for colder-than-average temperatures over the northern tier of states, from Washington state to northern New England.