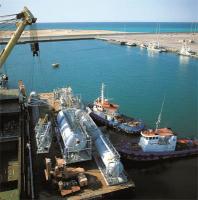 GAC UK is sharpening its commercial and operational focus on the oil and gas sector with the appointment of two managers to serve clients with offshore operations.
Adrian Henry has been appointed Offshore Manager for the UK, in addition to his responsibilities as Branch Manager of GAC Shetland. Based in Shetlands, he acts as a link between customers from the oil and gas sector and GAC's branch offices around the UK to ensure that efficient, safe and timely service is delivered whenever and wherever it is needed.
Michael Henderson has been promoted from Agency Manager to Branch Manager of GAC Aberdeen and is charged with the task of taking GAC's portfolio of shipping, logistics and marine support services offered at the key oil and gas port to the next level.