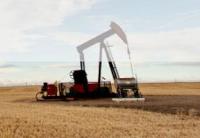 Gale Force Petroleum Inc. has hired Christian M. Snyder as its Chief Technical Officer and Head of Engineering. Mr. Snyder began working with the Company as a consultant in January, and has now joined the Company full-time.
The Company also announced that Guillaume Dumas, LLB has stepped down from the position of Interim Chief Financial Officer, and Don DeMoss, CPA, has joined the Company as its Chief Financial Officer.
"I would like to thank Mr. Dumas personally and on behalf of the Company for his great help and contribution," said Mr. McLellan. "Also, we are pleased to welcome Christian and Don to Gale Force's management team," said Michael McLellan, Chief Executive Officer.