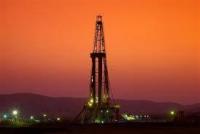 Genel Energy plc is pleased to announce the sale of a 20% participating interest in the Chia Surkh Production Sharing Contract to Petoil Inc.
As consideration for the sale of the 20% interest, Petoil will carry Genel's share of the costs associated with the Chia Surkh-12 appraisal well. The total cost of the CS-12 well is estimated at c.$50 million, with drilling expected to commence in Q1 2016. The drilling will help refine the contingent resource estimate for the Chia Surkh licence, which is currently estimated at 250 million barrels of oil equivalent.
On completion of the transaction, which is subject to Kurdistan Regional Government approval, Petoil will transfer $10 million to Genel in the form of security which will be released at different stages of well operations in accordance with cash calls, well completion and testing. The operatorship of the Chia Surkh PSC will also transfer from Genel to Petoil for the duration of the CS-12 well.