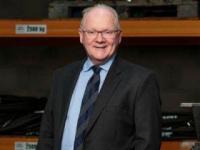 Oilfield services provider Glacier Energy Services confirms the appointment of Martin Kilmurry as managing director of its newly created specialist services division.
Glacier's specialist services division comprises Glacier's existing onsite machining operations, and heat transfer equipment manufacturing and refurbishment companies, Ross Offshore and MSL – while offering non-destructive testing services through sister company, Professional Testing Services.
Mr Kilmurry will lead the integration of these into one business, allowing Glacier to provide its customers with a bundled service offering, deploying multi-skilled technicians onsite to deliver cost savings and other efficiencies.
Glacier Energy Services' specialist services division is targeting specific growth in the onshore upstream E&P and downstream infrastructure and facilities management sectors, building on its existing strong client base in the offshore upstream E&P and service market.