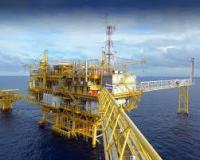 Eos Petro, Inc. says that industry veteran Sudhir Vasudeva has joined the company's board of directors. The addition expands Eos Petro's Board to five members.
Vasudeva, 60, is the former Chairman and Managing Director of Oil and Gas Natural Corporation Limited (ONGC), the largest oil and gas exploration and production company in India, which produces nearly 70% of India's crude oil and more than 60% of its natural gas, is traded on the National Stock Exchange (NSE), and has a current market capitalization equivalent to more than $46.4 US billion with revenue of $13.67 US billion. Moreover:
•ONGC is the world's third ranked E&P company per the prestigious Platts ranking, and is 22nd among Platts' "Top 250 Global Energy Companies" for 2013;
•ONGC is the only Indian energy major in Fortune's 2014 Most Admired List under the 'Mining, Crude Oil Production' category (No. 7 worldwide - Up three places from the previous year); and
• ONGC is 21st on Forbes' Global 2000 list of the world's largest corporations for 2014.