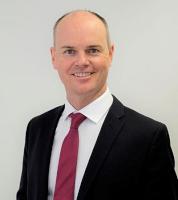 Global Maritime, provider of marine warranty, dynamic positioning and engineering services to the offshore sector, has appointed Egil Kvannli as it new Chief Financial Officer (CFO).
Kvannli, who will take up the role with immediate effect, joins Global Maritime following 20 years of senior financial and management experience in the oil and gas industry with previous roles including Managing Director of Quickflange, a Norwegian based international group providing connection solutions; and CFO of Sevan Marine ASA, a listed company on the Oslo Stock Exchange. At Global Maritime, he will work with the management team towards the company's long-term goal of being a sustainable, reliable and profitable business.
David Sutton, CEO of Global Maritime, continues, "Egil has extensive experience throughout the oil & gas sector and a strong track record of running sustainable and high performance businesses. He will be a valuable addition to our executive team as we look to create long-term value for Global Maritime's investors, customers and employees."
Other positions Kvannli has undertaken include CFO of technology company Fabricom, part of the GDF SUEZ Group, and Financial Director at MI-Swaco. Kvannli has also been on the board of a number of companies and currently serves on the board of Funcom NV, a video game developer also on the Oslo Stock Exchange. He has a BA in Business & Administration from the BI Norwegian Business School.