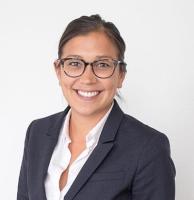 Global Maritime, provider of marine warranty, dynamic positioning and engineering services to the oil and gas sector, has appointed Perth native Hannah Crutchley as its new Group Health, Safety, Environment and Quality (HSEQ) Manager. She will be based in London.
Crutchley has over 10 years experience in the oil and gas sector and will be tasked with ensuring that Global Maritime adheres to the highest health, safety, environmental and quality standards across its business operations.
David Sutton, CEO of Global Maritime, says, "While we understand that targets and deadlines drive our industry, we remain committed to the highest standards of personal and environmental safety as well as solutions and services of the highest quality. Hannah and her experience in front-line HSEQ operations will be invaluable to us as we continue to strengthen our safety culture throughout Global Maritime."
Crutchley is an experienced HSEQ professional having primarily focused in Asia Pacific and Europe. Roles have included Department HSEQ Manager, Project HSEQ Manager and Site HSE Advisor for large-scale engineering, procurement, installation and commissioning (EPIC) projects. Her last position was as Country HSEQ Manager for subsea engineering, construction and services company, Subsea 7 in Australia. Crutchley has a B.Sc. in Health & Safety from Curtin University in Perth, Western Australia.
Recent HSEQ developments at Global Maritime include a partnership with emergency response provider Northcott Global Solutions (NGS) to ensure effective medical and security support and travel risk management for Global Maritime's 300 employees worldwide.