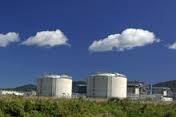 Gran Tierra Energy Inc. announced the results of an independent reserve evaluation of the company's reserves by Gran Tierra Energy's qualified reserve evaluator GLJ Petroleum Consultants Ltd. effective December 31, 2014.
Through continued strong reservoir management and appraisal drilling in Colombia and Brazil in 2014, Gran Tierra Energy has achieved another successful year of replacing production and adding reserves.
However in Peru, negative well results after year-end will result in reserves being revised downward. The results of our development program in the Moqueta field in Colombia have been encouraging, adding approximately 14% to our existing Proved (1P) company interest reserves in that country. Reservoir performance and additional development drilling contributed to positive 1P reserves technical adjustments at Costayaco.