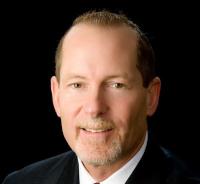 Greene's Energy Group, LLC (GEG) has named Michael "Mike" Hayes as Vice President and General Manager of Pressure Testing and Services (PTS) and the Engineering Group.
Based in Houston, Hayes will be responsible for implementing corporate initiatives and business strategies relating to the operations of the PTS product service line. PTS has 11 locations covering both U.S. land and offshore markets. PTS performs drilling, completion and production pressure testing services along with associated stacking and torqueing of wellhead equipment and gathering system pipelines. PTS also includes Cherokee Pumping Services & Rentals and Nitrogen Services.
Hayes has more than 30 years of operational experience in the domestic and international oil and gas service industry. Most recently, he served as Vice President of the U.S. Eastern Region for Frank's International and for Weatherford International where he was responsible for managing all sales and operations, QHSSE compliance regulations and organization of business structure.