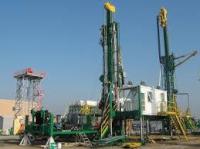 Greka Drilling Limited announces the award of further drilling work under the evergreen contract with its major client, Green Dragon Gas Ltd, following the successful completion of the previously announced 10 well LiFaBriC programme in 2014.
A new Work Order under the evergreen Master Drilling Contract, between Green Dragon Gas Ltd and Greka Drilling, for 30 new LiFaBriC wells in the Shizhuang South (GSS) block in Shanxi Province of China, has been signed between the two parties.
The new well sites are under preparation and rigs and manpower are under mobilization. The Company expects to commence this programme in January 2015, utilizing up to 10 existing GD75 rigs.