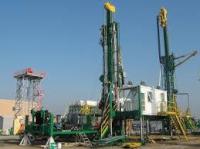 Greka Drilling Limited has spudded the first well of the drilling campaign, for Essar Oil Ltd. (Essar Oil), on the Raniganj East Block in West Bengal.
The well was spud by the GD75-17 rig which is currently drilling at a depth of 435m. The drilling continues.
The drilling campaign on this USD 65m contract is expected to last approximately 12 months.
Randeep S. Grewal, Chairman and Chief Executive of Greka Drilling, commented,"Following the announcement of the contract with Essar Oil, we are delighted to announce that this spud initiates a continuous one year drilling program for five GD75 rigs on location which are dedicated to complete this work program over a twelve month period.