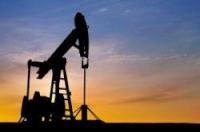 Gulf Keystone Petroleum has appointed Sami Zouari to the Board of the Company as Chief Financial Officer as of 22 January 2015.
Mr Zouari, 42, joins the Company following careers in both the oil & gas industry and investment banking, where he also had a particular focus on the Energy and Commodities sectors in the Middle East and North Africa.
Educated at Columbia and Harvard Universities, Mr Zouari has most recently served as the Regional Head of Corporate & Investment Banking for North Africa, Iraq and Oman at BNP Paribas. Prior to his career in investment banking, he worked for Total EP in a number of roles, including as Commercial Manager for Total EP Libya in Tripoli.