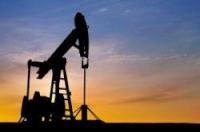 Gulf Keystone Petroleum Ltd. has appointed Maria Darby-Walker to the Board of the Company (the "Board") as a Non-Executive Director with immediate effect.
Ms Darby-Walker is a leading corporate and financial communications' executive, who has counselled the boards of international firms including Rio Tinto and its Oyu Tolgoi copper project in Mongolia, the UK's Financial Conduct Authority, Cadbury, Rolls-Royce, Allen & Overy and Barclays.
There is no further information to be disclosed pursuant to sections LR 9.6.11, LR 9.6.12 or LR 9.6.13 of the Listing Rules, FCA Handbook.