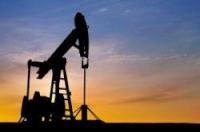 Gulf Keystone Petroleum Limited provides an update on the Company's operations at Shaikan, its key producing asset.
The Company has completed the installation of the flowlines to connect the Shaikan-7, -8, and -10 wells to the existing production facilities ("PF-1" and "PF-2"). The Shaikan-7 and -8 wells are now tied to PF-1 and Shaikan-10 to PF-2. The flowlines are currently being hydro-tested and first oil is expected to flow to the production facilities in December.
With the addition of the three new producers, the current total production levels of between 23,000 and 25,000 gross bopd will increase to 40,000 gross bopd.
An amine plant is currently being tested at PF-2, to be followed by the similar plant at PF-1 in early 2015. The amine plants will sweeten the associated gas stream, allowing it to be used as fuel for the production facilities instead of diesel, representing savings of up to US$400,000 per month to the project.