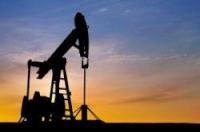 Following recent press speculation, Gulf Keystone Petroleum confirms that it is in the process of appointing Jón Ferrier as CEO. Following a brief transition period, John Gerstenlauer will retire as CEO and, at the forthcoming Annual General Meeting, as a Director of the Company. A further announcement will be made in due course.
Jón Ferrier, (57) will join Gulf Keystone as CEO following three decades spent in exploration, commercial, strategic and leadership positions in the oil and gas and mining industries. Mr Ferrier, a geologist by training, was most recently Senior Vice President Business Development, Strategy & Commercial at Maersk Oil in Copenhagen.
He has considerable international experience, including in the Kurdistan Region of Iraq and has successfully led the delivery of complex projects on time and within budget in the Middle East. His most recent roles have been externally oriented and have seen Mr Ferrier working effectively with all stakeholders, including host governments.
Prior to Maersk Oil, Mr Ferrier's oil & gas experience was gained with ConocoPhillips, Paladin Resources PLC, Petro-Canada/Suncor, in a number of regions. He has a B.SC in Geology from UCW Aberystwyth and an M.SC awarded with distinction from the Royal School of Mines, Imperial College in London and has undertaken executive programmes at IMD, Ivey, Thunderbird and Harvard.