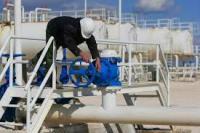 Gulf Keystone has resumed production and truck loading operations at both its production facilities (PF-1 and -2), in line with the pre-payment of US$ 26 million gross (US$20.8 million net to Gulf Keystone) received for future Shaikan crude oil sales on 25 February.
Gulf Keystone will now ramp up production to levels consistent with the installed capacity of 40,000 barrels of oil per day. The Company anticipates that a further payment of a similar nature will be received, which is expected to stabilise a payment cycle for current and future Shaikan production.
Shaikan-10, the Company's first development well and ninth producer, has demonstrated excellent productivity from the limited flow data gained to date. Drilled from the same surface location as Shaikan-10, but 2km away subsurface, Shaikan-11, an additional production well has now been completed.