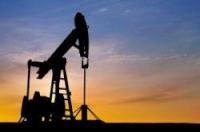 Gulf Keystone Petroleum Limited says that Todd Kozel has decided to stand down from the Board of Directors of the Company and not to accept the previously announced role of Executive Director upon retiring as Chief Executive Officer.
As such, Mr Kozel declined to seek re-election to the Board at the company's Annual General Meeting today. Mr Kozel will stay on as an officer of the group.
Mark Hanson will also be retiring from his role as a Non-Executive Director of the Company at the Annual General Meeting.