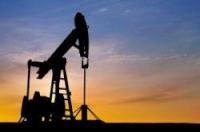 Gulf Keystone confirms that it continues to produce in excess of 40,000 barrels of oil per day following the successful completion of de-bottlenecking operations at PF-1.
As a result of the continuing dialogue with the Kurdistan Regional Government's Ministry of Natural Resources to establish a regular payment cycle for all oil sales, both current and historic, the Company has now adopted a diversified marketing strategy. Currently, sales of Shaikan oil comprise crude oil export deliveries by truck to the Turkish coast and sales to a domestic buyer under a new six months contract which provides for offtake of between 12,000 and 40,000 bopd.
The Company has recently received total payments of US$9.8 million in respect of domestic deliveries, comprising US$4.9 million for crude oil sales previously delivered in 2014 and US$4.9 million as the first payment for deliveries under the new six months domestic offtake contract.