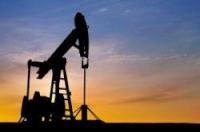 Gulf Keystone Petroleum provides an update on the Company's operations at Shaikan, its key producing asset.
Gulf Keystone remains in a dialogue with the Kurdistan Regional Government's Ministry of Natural Resources, in order to receive the outstanding payments due to the Company and establish a stable payment cycle for export crude oil sales in the future.
In the interim, in order to maintain revenues and cash flow, Gulf Keystone will be recommencing crude oil supply for local Kurdistan use. This provides the prospect of receiving revenues in the near term.
Export crude oil deliveries by truck have therefore been temporarily suspended. This is expected to be a short term measure until a regular payment cycle can be established for sales via the export route. The Company is actively working towards an early pipeline access solution for Shaikan crude, which will provide significantly improved margins than trucking to the export market.