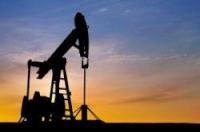 Gulf Keystone says that total commercial production from the Shaikan field has now surpassed 15 million barrels with the current daily average production in excess of 40,000 barrels of oil gross.
In July 2015, at the request of the Kurdistan Regional Government's Ministry of Natural Resources ('MNR'), the Company commenced trucking Shaikan crude oil a distance of 120 km to Fyshkhabour on the Turkish border for injection into the export pipeline to Ceyhan in Turkey. In anticipation of regular payments for pipeline export sales announced by the KRG earlier this month and at the request of the MNR, the Company is in the process of transferring all crude oil deliveries to the export pipeline.
As of today, the Company's cash position is US$73.0 million, including the recent payment of US$15 million gross (US$12 million net to Gulf Keystone) now received for Shaikan crude oil exports.