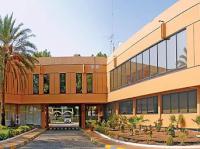 Gulf Marine Services has secured a major new long-term contract award for one of its Large Class vessels.
The vessel will commence a four-year charter (three years firm with a one-year option) at the end of Q1 2015 on completion of its current assignment in the MENA region.
The new charter is for a MENA-based national oil company (NOC) with a day rate in line with that previously indicated for the region for this class of vessel. The vessel will be supporting the client's opex work in the area.
GMS has strong visibility on future earnings. This new charter award, taken together with the other contracts in place as at 1 January 2015, gives a secured backlog of $739 million.