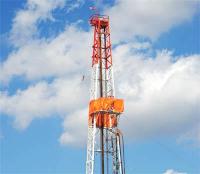 Gulfport Energy Corporation announces the Company's 2014 exit rate and provides an operational update.
Production
On December 31, 2014, Gulfport recorded daily net production of approximately 68,000 barrels of oil equivalent per day (BOEPD), consisting of approximately 73% natural gas and 27% oil and natural gas liquids.
During the month of December 2014, Gulfport estimates that net production averaged approximately 66,000 BOEPD.
For the fourth quarter 2014, Gulfport currently estimates that net production was approximately 5.5 million barrels of oil equivalent.