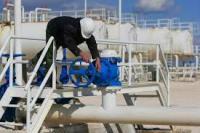 Gulfsands Petroleum plc provides the following update as to Board and management changes.
The Board has appointed Mr Alastair John Beardsall to be Executive Chairman of the Company, with immediate effect. Mr Mahdi Sajjad has been removed from his role as the Company's Chief Executive, as permitted by the Company's Articles of Association. Mr Sajjad remains a Director of the Company.
Mr Beardsall, age 61, has been involved in the oil industry for over 35 years. He is currently Chairman of Sterling Energy Plc and was previously Chairman of Emerald Energy Plc, a company which was the Company's 50% working interest partner in Block 26, Syria, prior to its acquisition by Sinochem in 2009. Block 26 Syria remains the Company's most important asset.
Mr Beardsall and the other executive directors will evaluate the Company's strategic options and related funding requirements and seek a consensus within the Board and amongst shareholders and stakeholders over the future of the Company.