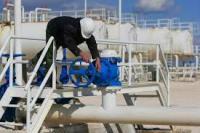 Gulfsands Petroleum provides the following update on drilling activities in Morocco.
Well perforating, completion and clean-up operations have now been concluded on the Dardara Southeast 1 well (DRC-1) located within the Rharb Centre Permit in Northern Morocco.
Following an initial 3 hour well clean-up flow period, the well was fully unloaded of completion fluids to a 100% gas stream.
During a subsequent 6 hour flow period the well flowed at an average gas rate of 7.1 Million standard cubic feet per day on a 32/64th" choke with a stable well head pressure of 1230 pounds per square inch, and with no associated formation water production or sand production.