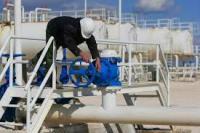 Gulfsands Petroleum advises on the appointment of a non-executive director and a management change.
Board Appointment
With effect from today, Andrew Morris has been appointed as Non-executive Director of the Company. Mr Morris has extensive international business experience and sits on the board of other resource companies; he is non-executive Chairman of Madagascar Oil Limited, an AIM listed company with oil and gas assets situated onshore Madagascar. He was founder of Persistency Capital, a private investment company, where he has acted as both investor in, and adviser to, companies across a broad range of sectors and geographies. Previously, Mr Morris spent 15 years in the financial services industry including a period with Ernst & Young in London. Mr Morris holds a BSc (Hons.) degree in Mathematics and is a Fellow of the Institute of Chartered Accountants in England and Wales.
Mr Morris and his wife together hold interests totalling 3.4% of the ordinary share capital of Swiss Energy Partners AG, the parent company of SEP African Ventures Ltd which holds 4.13% of the ordinary shares outstanding in the Company.