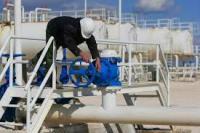 Gulfsands Petroleum Plc provides the following corporate update.
Alan Cutler, the Company's Director of Finance and Administration, who had already given notice to resign as an executive director of Gulfsands, has today stood down from the Board of Gulfsands.
Alan continues to work his notice period under his service agreement as an executive responsible for finance and administration matters. It is expected that Alan will leave the Company at the end of his 6 month notice period.