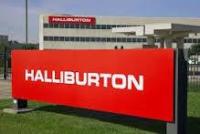 Halliburton has signed long-term contracts with Petroamazonas, Ecuador's state-run oil company, to provide field development and project management, as well as drilling and completions services, across nine mature fields, including the Palo Azul, Lago Agrio and Victor Hugo Ruales fields.
The contracts terms are 15 years plus a potential five-year extension. Halliburton plans to invest approximately $1 billion during the first five years to enhance oil recovery from existing wells and discover new hydrocarbon reserves.
'The development and deployment of Halliburton's technology to improve production from previously produced reservoirs will immediately assist Petroamazonas' objective to maximize the value of these mature assets,' said Jim Brown, president of Halliburton's Western Hemisphere.